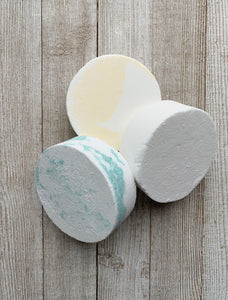 Legend has it that during the 14th century, a plague broke out in Europe. The illness was highly contagious. As a result, most people avoided contact with the infirmed. However, a group of thieves were caught stealing from those who had succumbed to the illness. In exchange for their freedom, the thieves shared the recipe for a special blend of essential oils that enabled them to avoid the illness. Our Old World Thieves* recipe is added to steam power this boost! Fortify your shower with this legendary blend. Enjoy!


*See our Old World Thieves bar.
https://insideoutsoaps.com/collections/featured-products/products/old-world-thieves

Available in 2 sizes (below). 


FOR SHOWER USE ONLY. Not intended for use as a bath soak or fizzy. For adult use. Not intended for children. Consult with your doctor before use if you have a medical condition or are under a physician's care. Discontinue use if irritation occurs.