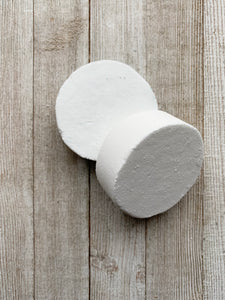 The shower is your stage. You were meant for Broadway, they just don't know it. Add some extra steam to your pipes with Born Singer! This uplifting blend will fill your shower with fresh citrus and a touch of sunshine. Make it a great day! 
Available in 2 sizes (below

FOR SHOWER USE ONLY. Not intended for use as a bath soak or fizzy. For adult use. Not intended for children. Consult with your doctor before use if you have a medical condition or are under a physician's care. Discontinue use if irritation occurs.