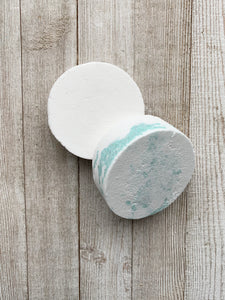 There's nothing like a nice hot shower at the end of a long productive day. Relax, let off some steam, and get a Good Night's rest. Tomorrow will be an even better day. Sweet dreams.
Available in 2 sizes (below)

FOR SHOWER USE ONLY. Not intended for use as a bath soak or fizzy. For adult use. Not intended for children. Consult with your doctor before use if you have a medical condition or are under a physician's care. Discontinue use if irritation occurs.